Meet Michael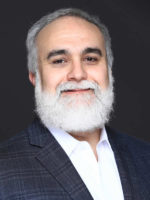 I see my work as a lawyer as both an art and a science. I believe in the Japanese idea of kaizen–continuous improvement–and look forward to a lifetime of study of the law, persuasion, and becoming a better person. Another useful Japanese word that English lacks is masakatsu–to win directly, correctly and with integrity. This is my goal as a trial lawyer.
I am a dual Board Certified Civil Trial Advocate who handles cases across the United States. I am mostly known for my work in the area of truck accident litigation and safety, but love helping lawyers in all kinds of cases. You can find a fuller biography, including my credentials and publications, here.
I recommend it to all trial lawyers.
One of the most powerful trial advocacy seminars I have ever attended.
- Rob Erney
I would definitely recommend!
I have never seen [this] level of commitment by attendees and teachers at a legal workshop.
- Michael J. Malkiewicz
It was an amazing experience.
I am looking forward to applying my take away from the workshop in future trials.
- Philip Price