Meet Michael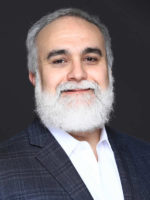 I believe in the Japanese idea of kaizen–continuous improvement–and look forward to a lifetime of study of the law, persuasion, becoming a better person and where these all interact. Japanese have great words for concepts we don't have. Another one is masakatsu–to win directly, correctly and with integrity. This is my goal as a trial lawyer.
It is thrilling to combine the art and the science of being a lawyer. I am intrigued by the art and science of persuasion and the what the newest discoveries in cognitive neuroscience tell us.
I am a dual Board Certified Civil Trial Advocate who handles cases across the United States. I am mostly known for my work in the area of truck accident litigation and safety, but love helping lawyers in all kinds of cases. I am the owner of the site TruckAccidents.com. My wife–a very skilled lawyer–and I consult with other lawyers on cases. You can find more information at LeizermanConsulting.com.
I recommend it to all trial lawyers.
One of the most powerful trial advocacy seminars I have ever attended.
- Rob Erney
Well worth the price of admission.
It renewed my passion for a profession that was no longer providing me with satisfaction.
- Jim Malek
I would definitely recommend!
I have never seen [this] level of commitment by attendees and teachers at a legal workshop.
- Michael J. Malkiewicz